Carpet Cleaning Authority offers a dry, chemical free residential carpet cleaning service in Sydney which is safe for you, your children and your pets. Whilst many other domestic carpet cleaning services use harmful chemicals and fail to remove dangerous bacteria and allergens from your surfaces, our unique green and dry process combines natural cleansers with advanced deep cleaning and purifying equipment. We guarantee that your carpets, rugs and upholstery will be spotless, safe and ready to use again after just 1 hour.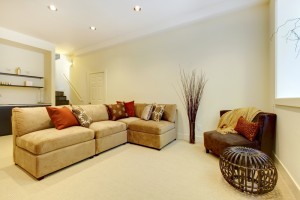 We aim to provide a healthy indoor living environment for you and are committed to using the latest green and dry carpet cleaning products and equipment to clean your home. Our oxygen powered cleaner removes stubborn carpet stains and odours at source without needing much water, and the biodegradable products we use encapsulate both dirt and moisture. Our energy efficient equipment refreshes and cleans right to the bottom of your carpet and the powerful HEPA filters on our vacuum cleaners remove 99.97% of dirt and harmful bacteria from your surfaces.
We offer the following residential cleaning services:
What you can expect from our residential cleaning service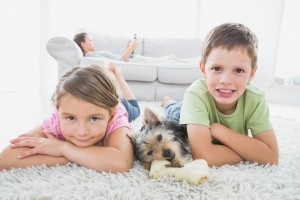 Our courteous, professional, knowledgeable technician will arrive at your home at the allocated time in a clean uniform, with all of the carpet cleaning products and equipment needed to clean your space. Before starting work, they will find out about your needs and expectations, and carry out an assessment of your surfaces with you, focusing on any stubborn carpet stains, odours and problem areas.
Typically our domestic carpet cleaning process will take 1-2 hours for a 2-3 bedroom house. It will start with a thorough vacuuming of your space with our HEPA filter machine, followed by a pre-cleaning and stain removal process with an oxygen based booster. After this we undertake a thorough deep cleaning and pile lifting process courtesy of our biodegradable cleaning products and counter-rotating brush cleaner. After going over the surface again with our triple filtration system vacuum cleaner, our technician will invite you to inspect the space to ensure you are happy with it before they leave. And that's not all – they will also leave with you 2 bottles of stain and odour remover and a factsheet with tips on looking after your surface.
Whether you're looking for stain removal, odour control, or to remove harmful bacteria and allergens, you can rely on Carpet Cleaning Authority to leave your surfaces clean, refreshed and ready to use again within an hour.