Sofas and chairs get a lot of use in the home and can start to show signs of wear and tear over time. Accidental spillages don't help either. Like carpets, they are also home to unwelcome allergens and bacteria that can cause health problems for you and your family. Our residential upholstery cleaning service in Sydney is chemical free, safe and dry, and is suitable for cleaning all fabric based furniture, including sofas, armchairs, dining chairs and recliners. We combine oxygen powered and biodegradable cleansers with advanced energy efficient deep cleaning and purifying equipment, leaving your furniture clean, safe and looking as good as new.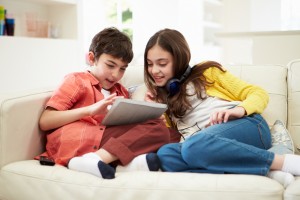 Our skilled technicians are trained specifically in upholstery cleaning as part of their Institute of Inspection Cleaning and Restoration Certification (IICRC). In addition to recognizing different material types, they are skilled at deploying different cleaning regimes for delicate materials. They will use a combination of natural and biodegradable products suited to your upholstery to break up and encapsulate stains and dirt. This makes them easy to remove with our energy efficient cleaner, which revives your furniture as it lifts out the dirt. Finally, the powerful HEPA filters on our vacuum cleaners ensure that 99.97% of dirt and harmful bacteria and pollutants are completely removed from your furniture, leaving it spotless, healthy and ready to sit on again.
Contact us today to find out more about our residential upholstery cleaning service in Sydney, or book an appointment online.