Carpet cleaning chemicals are among the most toxic products used in a domestic or commercial setting, often leaving behind harmful residues resulting in health problems. So why use them? At Carpet Cleaning Authority, we aim to protect your health at home and at work by offering a safe, effective and chemical free carpet cleaning service in and around Sydney.
Carpet Cleaning Authority's innovative non-toxic dry cleaning service uses oxygen, a natural purifier, for effective carpet odour and stain removal. Our clean and dry carpet cleaning process combines highly effective natural and biodegradable cleansers with advanced deep cleaning and purifying equipment to get right to the bottom of your carpet fibres and remove dangerous biopollutants. It is safe for both children and pets and leaves your carpets spotless, revitalized and ready to use again after just 1 hour.
Our natural carpet cleaning service is:
Green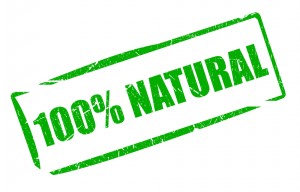 Oxygen is a natural purifier and forms the basis of our unique non-toxic natural carpet cleaning service. As well as being highly effective at carpet stain and odour removal, oxygen powered cleaners eliminate the need for harmful chemicals and large quantities of water. We also use 100% biodegradable products made from plant-based products to encapsulate dirt and moisture, helping you on your journey towards a more sustainable home or office. As a company, we are committed to using the latest green carpet cleaning products and technologies to clean your space. We use less than 5% of the water needed by steam cleaners and all of our carpet cleaning equipment is energy efficient and has the Carpet and Rug Institute seal of approval.
Safe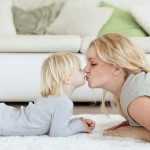 Chemical residues and the build-up of biopollutants in indoor living and working environments are major causes of allergies and health problems such as asthma, eczema and sick building syndrome. Carpet Cleaning Authority's dry safe carpet cleaning process is totally chemical free, so your children and pets can play on it for as long as they want. Our vacuum cleaners also have a triple filtration system incorporating powerful HEPA filters to remove damaging biopollutants, such as dust mites and bacteria. The quick-drying nature of our process also prevents mould and mildew growth after cleaning.
Dry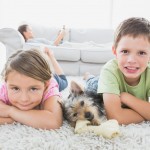 Our unique dry carpet cleaning process makes use of superior products and machines to minimize the wasteful and potentially damaging use of water on your surfaces. Our oxygen powered cleaner uses less than 5% of the water used by steam cleaners and significantly less than that needed by harmful chemicals. Our powerful dry cleaning equipment traps both dirt and moisture, allowing your our skilled technicians to vacuum the service immediately after cleaning, ready for you to inspect and use within just 1 hour. And with such a quick drying time, you'll have no concerns about the possibility of mould and mildew growing at the base of your carpet.
Effective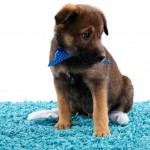 Our natural and chemical free carpet cleaning process ensures that your surface will not only be spotless – it will also look as good as new. As well as removing odours, our oxygen powered solution and cleaning equipment breaks up and then encapsulate dirt and stubborn stains. Rather than just cleaning the surface and crushing the carpet fibres, our cleaning machine penetrates deep into the base of the fibres with counter rotating brushes, lifting away dirt from the base of the carpet making your carpet look not only cleaner, but fresher. Finally, the powerful HEPA filters on our vacuum cleaners will ensure that 99.97% of dirt and biopollutants are removed from your surface. We're so confident that you'll be impressed by our Sydney carpet cleaning service, that we'll clean it again free of charge if you're not happy.