Chemical residues from traditional carpet cleaning materials and the build-up of biopollutants in indoor working environments are now recognized as being major causes of allergies, asthma, eczema and 'sick building syndrome'. It is therefore increasingly important for managers to focus their commercial cleaning programmes around improving the indoor air quality and the health of their buildings, occupants, staff and visitors. Education and health care facilities have been at the forefront of using sensitive, green, safe cleaning solutions to care for their occupants. However, many commercial operations are also starting to recognize the business benefits of green, dry cleaning methods in protecting the health of their employees and customers, and in reducing their impact on the environment and helping them achieve Green Building Certification. A further benefit of dry carpet cleaning methods is the ability for people in the building to use the surface again after just 1 hour.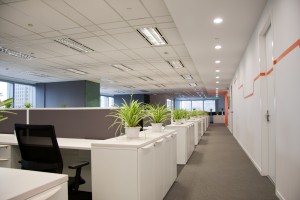 Carpet Cleaning Authority offers a dry, chemical free commercial carpet cleaning service in Sydney which is safe for your occupants, staff and visitors. Whilst many industrial commercial carpet cleaners use harmful chemicals and fail to remove dangerous bacteria and allergens from your surfaces, our unique green and dry carpet cleaning process combines natural cleansers with advanced energy efficient deep cleaning and purifying equipment. We guarantee that your surfaces will be spotless, safe and ready to use again after just 1 hour.
We aim to provide a healthy indoor working environment for you and your colleagues using the latest green and dry carpet cleaning products and equipment. Our oxygen powered cleaner removes stubborn carpet stains and odours at source without needing much water, and the biodegradable products we use encapsulate both dirt and moisture. Our energy efficient equipment refreshes and cleans right to the bottom of your carpet and the powerful HEPA filters on our vacuum cleaners remove 99.97% of dirt and harmful bacteria from your surfaces.
We offer the following commercial cleaning services:
What you can expect from our commercial carpet cleaning service
Our professional, knowledgeable technician  will meet with you before they start work to discuss any special requirements for your building. They will then carry out an assessment of your surfaces with you, focusing on any stubborn stains, odours and high traffic / problem areas.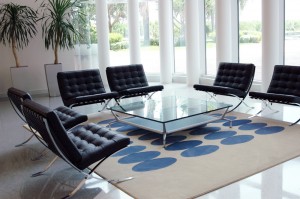 Our commercial cleaning service begins with a preliminary vacuuming of your space, followed by pre-cleaning and stain removal process with an oxygen based booster. After this, we undertake a thorough deep cleaning and pile lifting process with the help of our biodegradable cleaning products and counter-rotating brush cleaner. Finally, after going over the surface one more time with our triple filtration system vacuum cleaner, our technician will invite you to inspect the space to ensure you are happy with it before they leave.
Whether you're looking for a regular green and dry carpet cleaning, upholstery cleaning or rug cleaning service, you can rely on Carpet Cleaning Authority to leave your surfaces clean, healthy and ready to use again within an hour. We cater for all types of commercial premises: education and health centres, childcare centres, as well as offices and industrial units in and around Sydney.
Contact us today to find out more about our commercial carpet cleaning service, or book an appointment online.