Clean carpets not only create a good impression, they are also vital to protect the health of your staff and customers. The build-up of biopollutants and chemicals in indoor working environments are major causes of allergies, asthma, eczema and 'sick building syndrome'. Most traditional vacuum cleaners are not that effective at removing fine particles that contribute to allergies and health problems, whilst many traditional commercial carpet cleaners use either harmful chemicals or large quantities of water which take a long time to dry.
At Carpet Cleaning Authority, we offer an effective chemical free commercial carpet cleaning alternative which is safe for your staff and customers. We are committed to improving the quality of your working environment by using green and dry products and equipment to clean your carpets. Our unique, chemical free commercial carpet cleaning process combines natural, biodegradable cleansers with advanced energy efficient deep cleaning and purifying equipment, leaving your carpets clean, safe and ready to use again within an hour.
Commercial Carpet Cleaning in Sydney, NSW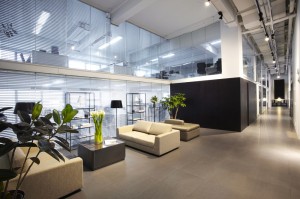 Our professional, skilled technicians will discuss the requirements of your building before starting work. Typically they will start with a preliminary vacuuming of your space, before applying an oxygen powered booster which breaks up dirt and removes stubborn carpet stains without the need for harmful chemicals or large amounts of water. It also acts as an effective carpet odour remover. The biodegradable products they use then encapsulate both dirt and moisture, making them easy to remove by our energy efficient pile lifting cleaner, which revitalizes your carpets as it lifts out the dirt. Finally, the powerful HEPA filters on our vacuum cleaners ensure that 99.97% of dirt and harmful bacteria and pollutants are completely removed from your carpet, leaving it spotless, healthy and ready for use by your customers and staff.